Here is a fun way to get crafty and creepy this halloween with these FREE printable Halloween potion bottle labels from HaleGrafx. These labels have scary Halloween themed ingredients that you might find in a witch's cabinet like Spider Venom, Poison, and Bat Brew.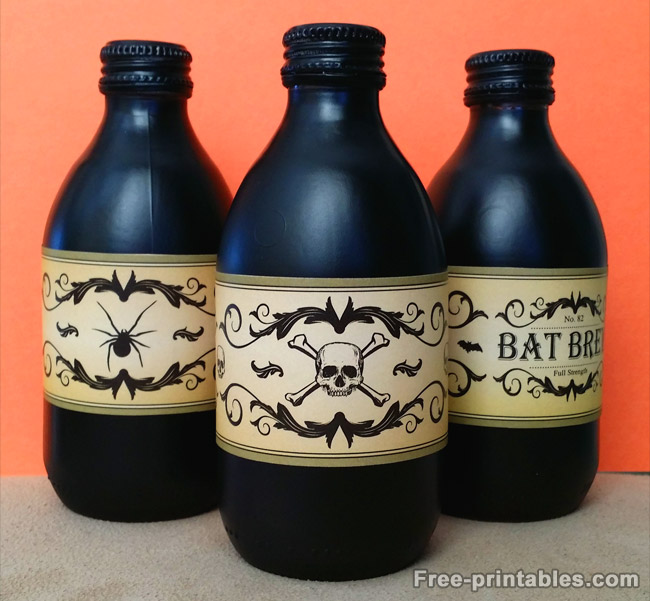 Turning ordinary recyclables into great Halloween decorations very inexpensively!
Gather your materials:
1. First download these free printable Halloween labels over at HaleGrafx.com. They are in PDF format and optimized to print 3 labels to a standard size sheet of paper on your home printer. They fit around most standard water bottle labels but that doesn't necessarily mean they need to go all they way around if you have something bigger.
2. Next You will need to find some small water bottles or soda bottles. I used some small soda bottles that my family drinks. I just checked the recycling. Yay! free materials for my project.
3. Another main item you will need is some black paint. You can use paint on acrylic or spay paint. Spray paint looks more uniform but if you are trying to save money, sometimes you use what you have. I had some old black spray paint in the garage.
4. Don't forget some scissors and tape for those free printable Halloween labels. They will come in handy when it is time to cut and assemble on the bottles.
Spray/paint your bottles and let them dry thoroughly. I let my bottles air out a couple days because I really don't like having fumes in the house. Next cut out your newly printed Halloween labels. Apply a piece of tape or two to get your water bottle labels wrapped and joined to the bottles. They make great pretend potions and wonderful Halloween decorations on a budget!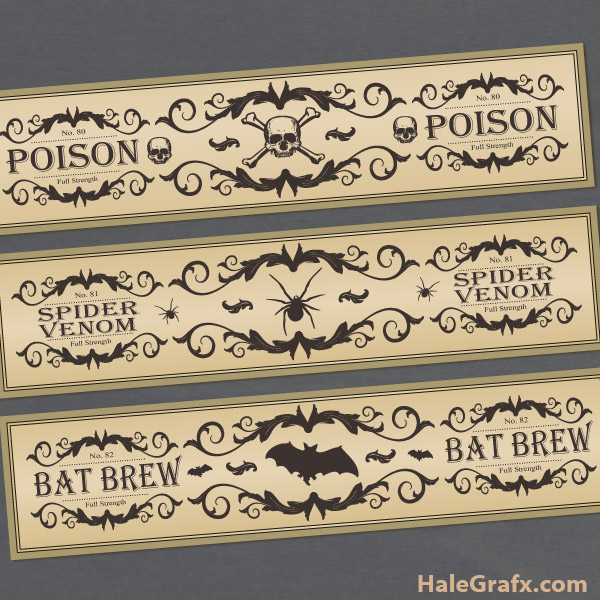 Also really great fun to put on water labels and pack in kids lunches during halloween time! You can download your FREE Printable Potion Bottle labels for Halloween at the link below!
License: Personal Use Only
File Size: 482 KB
Format: PDF
Awesome Halloween decorations!!