These adorable Free Printable Dinosaur Valentine Cards are the perfect idea for your dinosaur-loving kiddo to hand out on Valentine's Day! Four dinosaur printables are printed on each page. Cardstock is probably the best option for paper because it is durable, but regular printer paper would work too!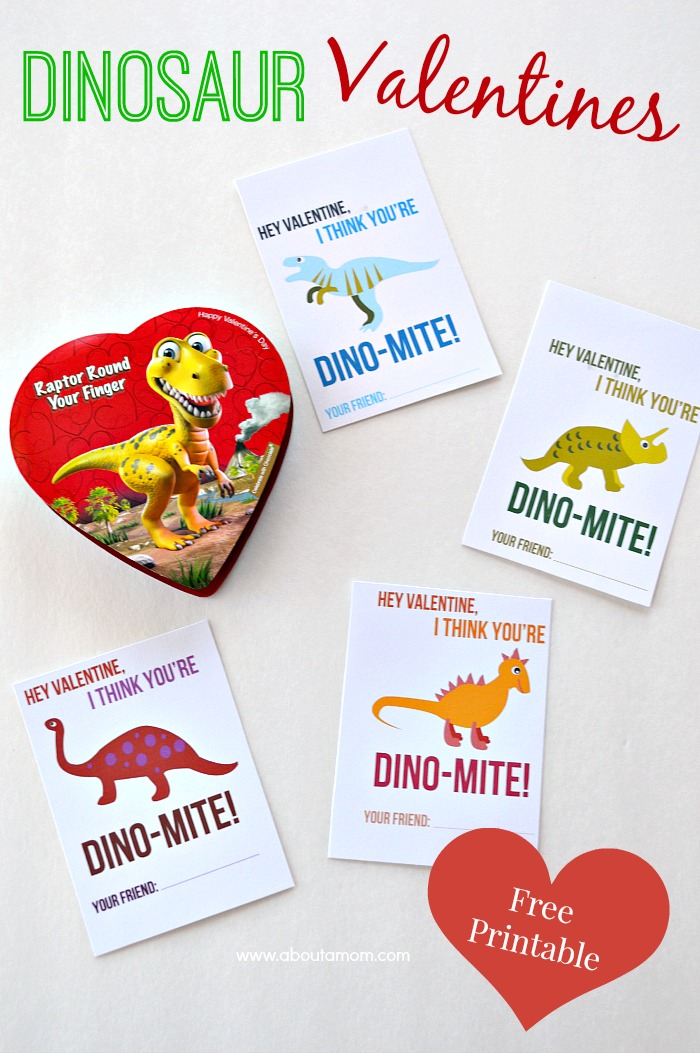 Angela from About A Mom offers these cute dinosaur valentines for free on her site! If you would like to download these free printable Dinosaur Valentine Cards, click the link below!
License: Personal Use Only
File Size: 1.90 MB
Format: PDF
Dinosaurs!