Check out this free printable farm animal memory matching game. A great way to keep the kids busy and exercise their brains. Also perfect for young children in homeschool or simply playing a fun game with your kids. This free printable game includes with 36 unique card pairs of images and words that you can download immediately for learning and fun.
This free download comes with three different pages of farm animal themed cards. In those there are 24 image cards and 12 text (word) cards creating a total of 36 unique cards. In the free PDF there are two copies of each page which totals 72 cards in 6 pages.
You can easily adapt this free printable farm animal memory game for different attention spans and age groups. For example play with only one page printed twice and then there are only 12 different cards to match in a single game.
In order to download this free printable, the creator requires you to sign up for their email newsletter. It's free and you can unsubscribe at any time. The file format is PDF. You can find the link to the free printable page below.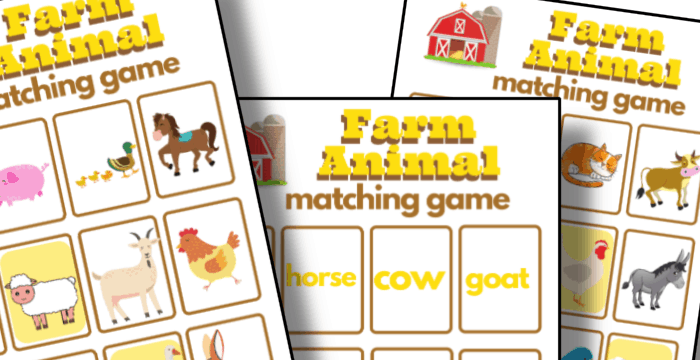 License: Personal Use Only
File Size: TBD
Format: PDF
Check out these Farm Animal themed party supplies!