Tents, sleeping bags, s'mores – oh my! Start planning your summer camping trip with these awesome and free camping printables and activities by Bostitch! Get outdoors-ready with this useful camping checklist to make sure you pack all the correct clothing, food and tools that you need to survive in the wilderness.
Want to keep track of your food, water and other essentials? Print out some labels to help keep your necessities and supplies organized. These free printables will also theme any supplies you use them on. making the camping experience even more enjoyable. Don't forget to play some games around the campground to keep the kids busy! Bostitch created a created a fun camping scavenger hunt printable that will make this trip one that the whole family remembers!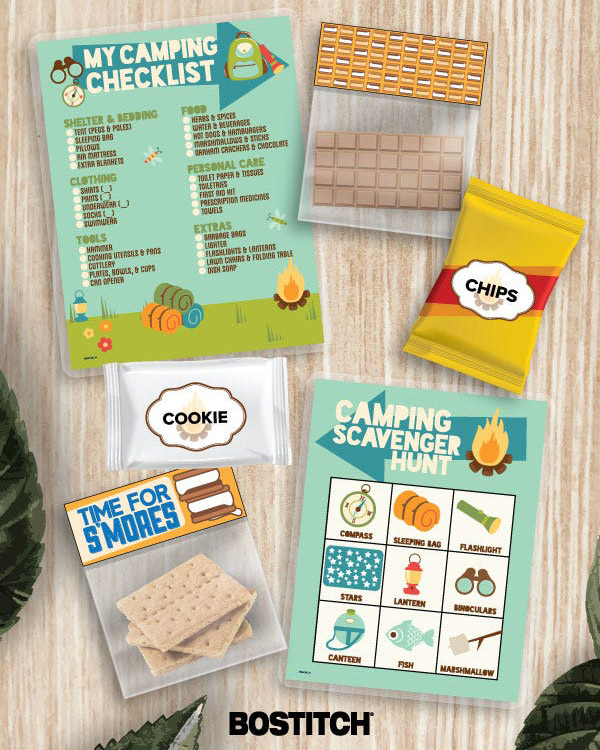 License: Personal Use Only
File Size: 600 KB
Format: PDF
Check out these Camping Supply ideas!