These Halloween bats are so creative! With this free printable you can make Halloween bat party favor bags that your children and family will love. They work great as party favors or even little giveaway trick or treat bags. Also great simply as decorations to put around the house at Halloween time.
This generous free download includes two PDF files one sized with a bat bag that takes up a full sheet of paper and the other that includes two smaller ones (great for Halloween party giveaways).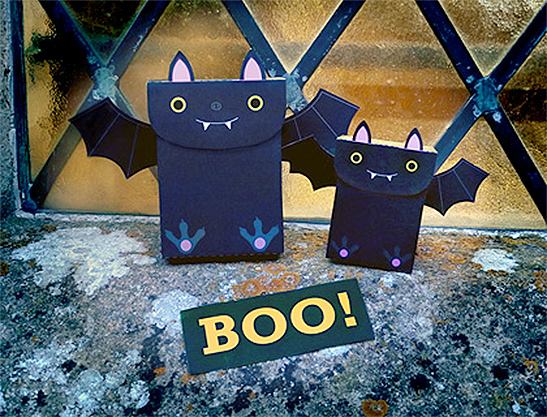 These cute little bats can be anchored to the ceiling or some other object upside down with tacks or velcro to that when kids open them, fun treats can spill out below much like a  Halloween piñata. Another idea might be to hang them upside down with string at various lengths from the ceiling. You can download your free printable Halloween Bat party favor bags at the link below!
License: Personal Use Only
File Size: 142 KB
Format: PDF
More great ideas for Halloween!