The minions are so cute, mischievous and of course despicable. This is a really incredible free printable collection of minion activity sheets for homeschool families. This pack has 43 pages of fun graphics and creative teaching activites to get your small child going in school. You can find items like:  Days of the Year Chart, Simple Puzzles, Colors, math, counting, matching, sentences, pre-writing exercises and more!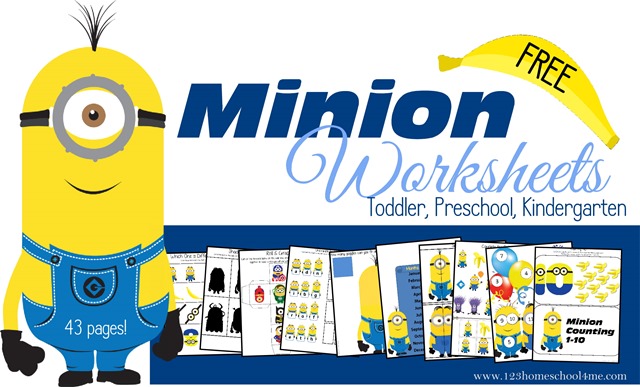 All of this with our despicable little friends the minions guiding your toddler, preschooler or kindergartner along the way! There is even some purple minion graphics in there created by HaleGrafx.com. When you visit the link below you can download a PDF with this collection of great Despicable Me printables. There is one PDF file with all of the pages. Since this is a multi-page PDF you will need to go in your print settings and select only the pages you want to print! Go download your free printable worksheets today by 123homeschool4me!
License: Personal Use Only
File Size: 5 MB
Format: PDF
Check out these Despicable items!