My kids usually won't do chores unless they are reminded to. With a chore chart, I have a concrete way for them to not forget their responsibilities. For my kids and for yours, here is a free printable Minecraft Creeper themed Chore Chart. With this fun free printable, just post it once a week and let your kids know that they have to complete their list before running off to have fun. My daughters like Minecraft so giving them a chart with a theme makes their to do list more light-hearted.
The chart has a place for your child's name and a line for putting in what week it is. Then there are several lines from putting in the different chores.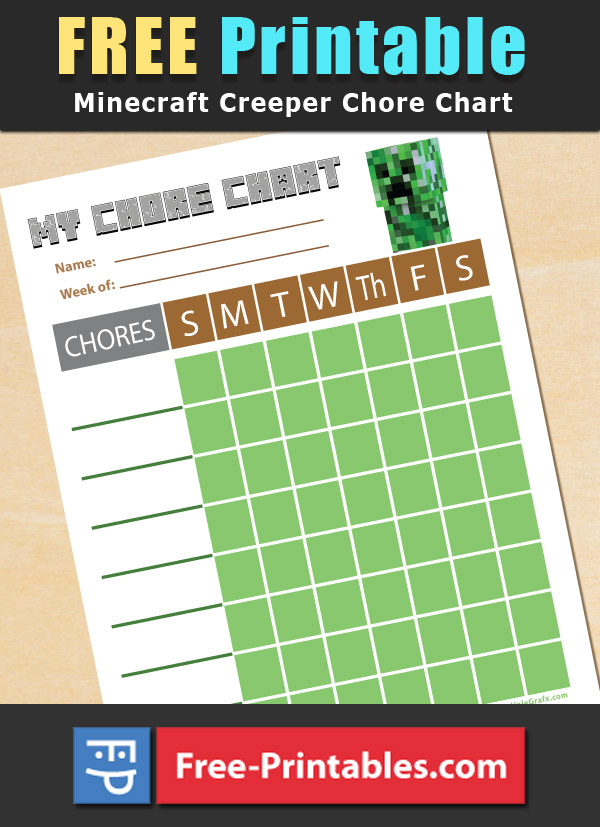 There is a box for each day of the week that your child can check-off once their work has been completed. The colors on the chart are inspired by Minecraft, there is a creeper in the upper right-hand corner and the words "My Chore Chart" are in a fun Minecraft font.
License: Personal Use Only
File Size: 277 KB
Format: PDF
Check out these fun minecraft toys!